---
Info
walking distance:
12.5 km
duration:
6:12 h
walking:
3:19 h
elevation diff:
643 m
location:
warrumbungle
driving distance:
km
driving time:
6h h
water available:
no
parking:
-31.2961,148.9947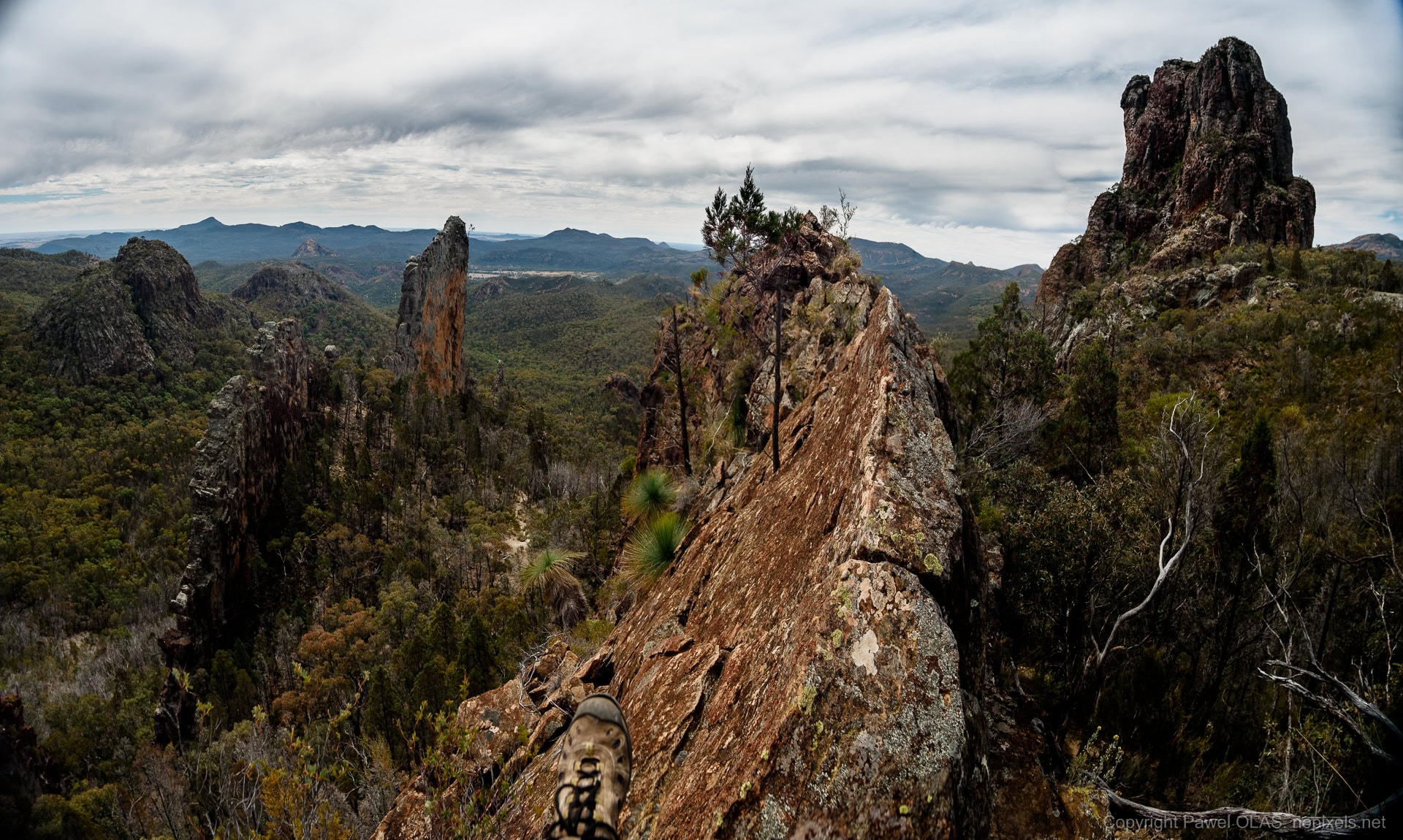 ---
gps tracks
Total distance:
12658 m
Max elevation:
978 m
Min elevation:
420 m
Total climbing:
679 m
Total time:
06:12:59
Download file:
17-10-01-bread_knife.gpx
---
Video
---
Track notes
---
Alerts
Other incidents: Warrumbungle National Park remote campsites: booking required
If you plan to camp at remote campsites along the Grand High Tops walk after 1 June 2020 you'll need to make a booking first. This also applies to campgrounds that did not require bookings previously.
If you can't find your preferred campground on a webpage for Warrumbungle National Park, please check this list of lesser-known campgrounds and make your booking.
If you're still unable to find your preferred campground phone 1300 072 757.

Other planned events: Notice of 1080 baiting
NSW National Parks and Wildlife Service (NPWS) carries out continuous 1080 baiting in Warrumbungle National Park for the control of foxes. Meat baits and canid pest ejectors (CPE's) containing 1080 sodium fluoroacetate poison are laid in the park north of Timor Road/John Renshaw Parkway.
All baiting locations will be identifiable by signs.
Domestic pets are not permitted in NSW national parks and reserves. Pets and working dogs may be affected, and 1080 is lethal to cats and dogs. Pets and working dogs must be restrained or muzzled in the vicinity and must not enter the baiting location. In the event of accidental poisoning seek immediate veterinary assistance.
This program protects the endangered brush-tailed rock-wallaby. For more information, contact the NPWS Castlereagh area office on 02 6843 4000.

Closed areas: West Spirey Creek walking track closed
West Spirey Creek walking track will be closed from Wednesday 30 March 2022 for maintenance and renewal work. The current estimated reopening of this walking track is late September 2022. 
Penalties apply for non-compliance. For more information, contact the Warrumbungle Visitor Centre on 02 6825 4364.


---
---
Weather
.
---