---
Info
walking distance:
7 km
location:
Brisbane Water National Park
driving distance:
64 km
driving time:
55 h
elevation diff:
m
water available:
yes
parking:
-33.4319,151.2766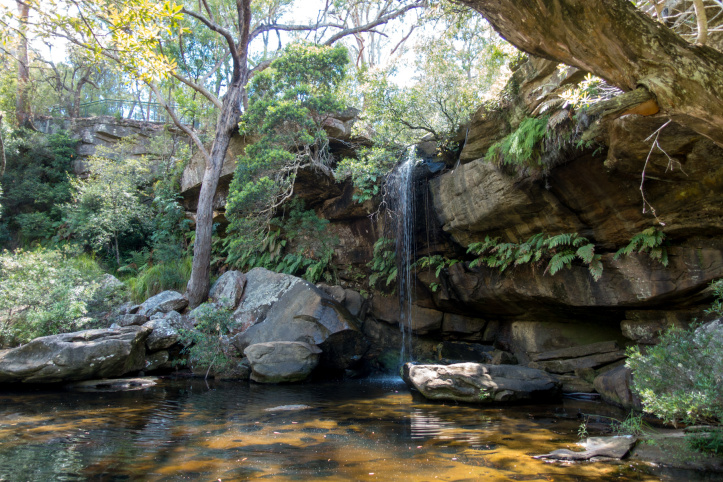 ---
gps tracks
Total distance:
7481 m
Max elevation:
139 m
Min elevation:
10 m
Total climbing:
372 m
Total descent:
-368 m
Download
---
Video
---
Track notes
---
Alerts
Closed areas: Corrumbine Creek fire trail closed for upgrade work
Corrumbine Creek fire trail, between Central Coast Highway and Bambara Road, Kariong, will be closed during upgrade works from Thursday 30 April to Tuesday 30 June 2020. 
Penalties apply for non-compliance. For more information, call the local NPWS office on 02 4320 4200.

Other planned events: Notice of 1080 Baiting
NSW National Parks and Wildlife Service (NPWS) will be conducting a baiting program using meat baits and/or meat bait products containing 1080 (sodium fluoroacetate) poison for the control of wild dogs and foxes. The program will be conducted between Monday 1 June and Friday 17 July 2020 in Brisbane Water National Park and Popran National Park.
All baiting locations will be identifiable by signs.
Domestic pets are not permitted in NSW national parks and reserves. Pets and working dogs may be affected (1080 is lethal to cats and dogs). Pets and working dogs must be restrained or muzzled in the vicinity and must not enter the baiting location. In the event of accidental poisoning seek immediate veterinary assistance.
For further information please call the NPWS Central Coast area office on 02 4320 4200


---
---
Weather
.
---